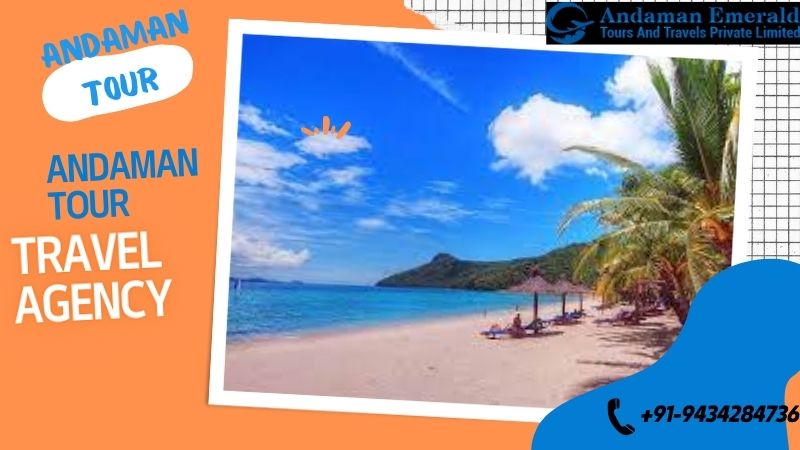 Do you have a trip planned but are unsure about where to go? Here are a few explanations of why you should visit the Andaman and Nicobar Islands for your upcoming vacation. It's a once-in-a-lifetime experience with the help of the best Andaman Tour Travel Agency!
Why Book a Vacation in Andaman?
The Ideal Combination of Adventure and Nature
The location offers a beautiful view and never fails to excite tourists looking for adventure. Check the lovely view of the Sun. Sand with glitter: checked. Incredible beaches: checked. Scuba diving: done. Scuba diving is a given. It has everything.
Budget-Friendly & Economical Location
Before making travel plans, one thing that comes to mind is the cost. Don't worry; this won't be too expensive for you and will fit into your budget. You'll discover a decent, reasonably priced hotel with all the conveniences with help of an Andaman Tour Travel Agency.
Snorkelling equipment may be simply and affordably rented in the Andaman Islands. The cost of other adventurous activities is likewise high. Local transportation is generally accessible and reasonably priced.
Find Information About Indian History.
As it is said, the more you travel, the more you may learn, and you can make your holidays more effective. This location will also be mentioned in this adage.
Spend an evening at Cellular Prison in the Andamans to remember the sacrifices made by martyrs. To discover your place in history. It's a terrific approach since what you're doing is worthwhile and constructive.
Volcano Diving Is Possible Here!
This sounds fantastic, doesn't it? You must travel to Narcondam, a tiny island with a dormant volcano, for this. It's one of the most amazing diving experiences in the world, so make sure you plan for it in advance.
Cheap Alcohol
Yep, you read that correctly. Here, beverages are affordable. You can obtain chilled beer from Government outlets at around 80 dollars which is not a terrible offer.
Friendly Individuals
The inhabitants here won't take advantage of you like they would in other tourist areas. They are lovely and kind people who would happily assist you if you ask. You must haggle while purchasing the island-specific goods that are on display.
Enjoy the Delectable Seafood
Here, several shack eateries provide a broad range of seafood. You may sample delicacies from South India and freshly caught seafood. The finest spot to eat delicious seafood is Port Blair.
Stunning Locations For Sightseeing
There are many things to do in Port Blair. Taking a stroll along Radha Nagar Beach, snorkelling at Bharatpur Beach, seeing the Cellular Prison learning about Indian history, and driving the Andaman Trunk Road. You won't have any downtime when visiting this amazing location.
Buying Binge
When you travel, you undoubtedly wander through the local markets to buy something as a souvenir. The street markets in the Andaman Islands provide an abundance of gifts. It includes cane handicrafts, wooden ornamental items, and accessories made from seashells and pearls.
You might wish to make room in your baggage for these gorgeous items. The sea-shell jewellery is created here lawfully.
Hospitals and Clinics
The best medical facilities are always accessible. The staff at the hospitals is quite amiable, and the facilities are clean and hygienic with good services. Hence, you should not be concerned if you become sick while travelling.
So, without thinking more, plan your Andaman trip now!