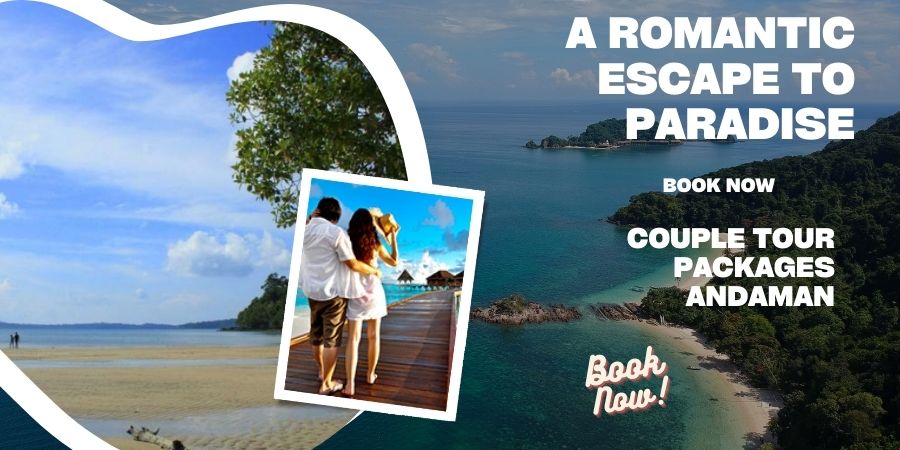 For couples seeking a truly enchanting and memorable vacation, the Andaman Islands in the Bay of Bengal offer an idyllic destination. With its pristine beaches, crystal-clear waters, and lush greenery, the Andaman Islands provide the perfect backdrop for a romantic getaway. To make the most of your experience, there are several couple tour packages available that cater specifically to the needs and preferences of couples looking to create lifelong memories together.
Andaman couple tour packages offer a comprehensive itinerary that combines relaxation, adventure, and exploration, ensuring that you and your partner have a truly memorable and romantic experience. These packages often include accommodation in luxurious beach resorts or boutique hotels, ensuring that you have a comfortable and intimate stay.
Sticking features of the Andaman Islands for couples
One of the highlights of the Andaman Islands is its stunning beaches. Couple tour packages often include visits to renowned beaches like Radhanagar Beach, known for its turquoise waters and powdery white sands. Here, you can enjoy romantic walks along the shore, witness breathtaking sunsets, or indulge in water sports such as snorkelling, scuba diving, or kayaking, exploring the vibrant underwater world hand in hand.
Another popular inclusion in couple tour packages is a visit to the mesmerizing Neil Island, known for its serene and secluded beaches like Bharatpur Beach and Laxmanpur Beach. These tranquil beaches provide the perfect setting for couples to unwind, relax, and soak up the sun in the company of each other.
In addition to beaches, couple tour packages often include visits to famous landmarks and attractions in the Andaman Islands. One such attraction is the Cellular Jail in Port Blair, which holds great historical significance. Take a tour of this iconic prison and learn about India's struggle for independence while embracing the presence of your loved one.
To further enhance your romantic experience, couple tour packages may offer activities like candlelight dinners on the beach, where you can savour a sumptuous meal under the stars, creating unforgettable memories. Many packages also include private cruises or yacht rides, allowing you to explore the picturesque islands together, surrounded by the breathtaking beauty of the Andaman Sea.
The Andaman Islands offer a blissful and romantic escape for couples, and couple tour packages provide a hassle-free way to explore and enjoy the wonders of this paradise. Whether you're seeking adventure, relaxation, or a mix of both, these packages ensure that your time in the Andaman Islands is full with romance, beauty, and memorable moments that you and your partner will appreciate for a lifetime.
Itinerary and Activities: Review the itinerary provided in the couple tour package.
Duration and Flexibility: Determine the duration of the tour package and check if it aligns with your desired length of stay.
Accommodation: Evaluate the quality and type of accommodation included in the package. Look for romantic options such as beachfront resorts, boutique hotels, or private villas.
Inclusions and Exclusions: Carefully review what is included and excluded in the package.
Reputation and Reviews: Research the reputation and credibility of the tour operator or travel agency offering the couple tour package.