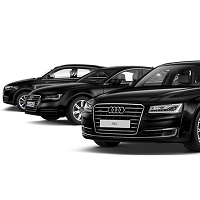 If you are planning to hire Car Rental Services In Andaman, here we will discuss a few faq's for real assistance.
In case, you get locked into the best holiday end and discovering a wonderful hotel to stay at, the next thing that must bother you is the suitable transport means. Instead of waiting for a train and bus, renting a rental can allows you to enjoy great benefits. It's surely a good idea to appoint a taxi for the whole trip as compared to paying for a taxi every time you desire to go anywhere.
However; with the vast choice of professional car rental services available nowadays, it could be quite a difficult job to discover the appropriate one that is suitable for your budget, journey, and more problems. Before calling a car rental service or online booking car services, it is important to go through some important points to find the best from something. With the selection of the best Car Rental Services In Andaman from the side, one can enjoy the best level of ease to have a comfortable and safe ride to the desired end.
Here, check out some important tips while selecting a good Car Rental Service:
1. It is important to perform some good research and ask some questions.
2. It is important to compare the cost with special car rental services online before you make any choice
3. Understand what preciously you're getting at what costs and what precisely you're settling for without adding any sort of the unseen charges to pay soon on
4. Look into the offered range of the budget and luxury car choices for short as well as long trips
5. Inquire if there is any special offer offered which includes free pick-up on arrival and drop off at the time of departure
6. You should confirm that the car you selects the needs of the journey as well as budget
7. Clarify there would be no hidden charges to pay for after the trip
8. While booking a car service online, it is better to go through different discounts and offers.
9. Confirm that the drivers are experienced, skilled, and expert enough to manage any sort of condition at the time of the tour.
10. Avoid accepting everything, you should book wisely.
However, you book a car online, it is suggested to check for the company working intercity instead of focused at a particular city. The prime reason behind this is that a company well takes care of the whole itinerary and you would have the taxi with you at the great convenience level.
One more thing is to confirm about is whether the car rental service wraps you at your disposal all through the celebration. Additionally, the car rental services, you select also provide the pickup and drop to/from railway station and airport; it's positively a plus point when it comes to the best level of ease. The driver has good information about the place you are planning to go to, a great benefit surely. During the peak seasons, selecting a car rental that gives special discounts and value-added services on regular traveling packages is the best choice.