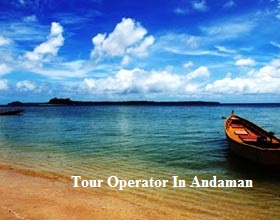 Finalizing an ideal holiday destination is no doubt a daunting task. Moreover, among the tourists, there are several groups depending on their preferred holiday terminus, for example- some like to visit the mountains, a few are sea-lovers, some likes to visit islands, etc. Well, this article is a must-read for the island lovers! Andaman with its pristine beauty makes a must-visit island of the country. Owing to the mesmerizing beauty of this small island which is placed in between the Bay of Bengal, tourists from across the world are spellbound to visit this island repeatedly.

Among the island destinations, Andaman is recognized all over the globe and definitely, it's a perfect holiday spot for celebrating any event of life, or for any age group of people. There are numerous things to do and multiple exciting and relaxing places to visit in this surreal world, thus first-timers should hire the best tour operators in Andaman for planning a hassle-free visit to this island city.

Why Andaman should be taken as the top destination for holidaying on an island?
It's its tribal culture that attracts tourists of any religion and culture. Apart from that, exploring underwater marine life is another major attraction here.
The unknown beauty of this heaven-like place attracts discrete travelers, honeymoon-goers, and nature lovers. Exciting wildlife, blue lagoons, adventurous voyages, delectable cuisines, and beaches are certain things which hypnotize people every time. Visiting Andaman once you are sure to cherish it for the rest of your life.
Honeymoon-goers, Andaman arranges some kick-starts for your married life! Yes, this island city is one of the picture-perfect cities of the world to be an unspoiled romantic gateway for you. Scenic attractions and romantic ambiance along with pleasant weather make this small island flawless to enjoy by the couples. Most of the adventurous couples hesitate to hire a package tour so that they could not miss the fun activities and thrilling water sports here including scuba diving, swimming, parasailing, and many more to mention. But, the scenario with the tour agents is not so! Andaman contains numerous sea-beaches and every one of them are equally beautiful in its own way. Couples can even simply enjoy lying on these lovely beaches with their partners.

Anthropological Museum, Science Centre, Cottage Industries Emporium, Cellular Jail, Corbyn's Cove Beach, etc. are a few other attractions on Andaman.
Accommodations in Andaman:

Don't worry about 'where to stay' if you are not pre-planned with your shelter here in Andaman. With loads of attractions, this island is full of beautiful accommodations including festooned hotels and restaurants filled with supreme comfort and room-side scenery.
Pleasant weather, gorgeous food, and warm hospitality –are three pillars for Andaman, as a top-most tourist attraction in the country.
Definitely, hiring the best tour operators in Andaman is helpful for the tourists. You just need to choose an experienced one. Just go with the online reviews posted by other of their customers and simply contact an agent having good reviews and higher ratings.