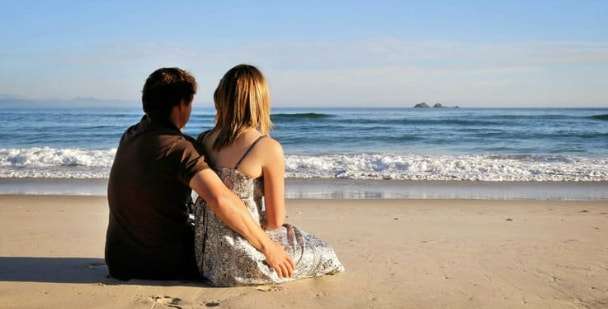 The newly-wed couples endear to visit serene, low-populated, adventurous, romantic, and scenic places for their honeymoon. The honeymoon of a couple is often the most memorable tour of their life, as they spend a quality time with each other after the hectic schedule of their wedding. They spend a number of hours and days in deciding their honeymoon destination. They tend to decide a budget for their andaman honeymoon tour and the destination is chosen likewise. Now, Andaman Islands are considered as a perfect honeymoon destination as a tour to this heavenly place is extremely satiating. These moments are cherished by the couple throughout the life, as they get familiar with the married life during the honeymoon days.
A brief about the Andaman Island
Andaman Island is actually a group of 527 islands. It is enveloped by the beautiful Bay of Bengal and Indian Ocean. The tropical climate, white sandy beaches, plantation, scenic beauty, resorts, and serenity of this island make it a perfect honeymoon destination. A tour to this place lasts for around 6-8 days. This island offers a number of adventurous activities like snorkeling, underwater diving, underwater walk, paragliding, boat rides, and much more. Experiencing such adrenal boosting adventure sports together can add fun even in a boring relationship. It accommodates a plethora of hi-end and low-end hotels and restaurants for a perfect experience.
There are various popular spots that must be included in the itinerary of a honeymoon package. These spots are as follows-
Radhanagar Beach-
The outstanding atmosphere of this beach can be admired during any time of the day. Be it cheerful morning, afternoon or evening, this beach offers a calm and composed atmosphere to those who seek a cozy and delightful experience. It is ranked in top 100 beaches around the world.
The Cellular Jail-
The Cellular Jail is widely famous as Kaala Pani, The main objective of building this jail was to provide the prisoners the remote and companionless detention as a punishment. Some of the Indian freedom Fighters were also once detained in this cell. The structure of this jail is now turned into a hospital.
North Bay Beach-
This beach is a perfect blend of serenity and adventure. One can feel the corals of this beach while walking barefoot on the sea base. Proper safety for the water activities gong on the beach is also provided. The lifeguard on the beach takes due care of the risky activities carried out on the beach.
The honeymooners should definitely opt for this mesmerizing place as their destinations.