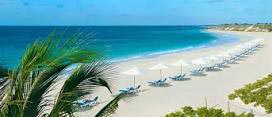 The Andaman Islands are a group of islands that are full of pristine and untouched natural beauty. It has become a popular destination for adventure tourism with the improvement in its accessibility. It is famous for its exotic beaches and different types of adventure sports that it offers. Some of the popular adventure sports in Andaman are Scuba Diving, Snorkeling, etc. One can grab many Affordable Adventure Tours offered by the travel agencies based in India. The Adventure Tours in Andaman will give you the thrill and adrenaline rush if you are an avid Adventure Sports lover.
Adventures that you can have while you are in Andaman
1. Scuba Diving: There is a totally different world under the deep blue waters of the ocean and if you want to experience the stunning marine life then Scuba Diving is something that you should experience in your lifetime. Andaman is the only place in India that offers Scuba Diving. Its exotic seawater and the rich marine life is something that you should try. Havelock is the best place for Scuba Diving in Andaman and you don't need to worry about the safety because it will be done under the expert supervision of professionals.
2. Snorkeling: It is somewhat similar to Scuba Diving, but it is basically done in lesser depths or in the surface. A swimmer wears a diving mask known as snorkel and sometimes fins while doing this recreational activity. You don't need to be an expert swimmer to do Snorkeling because you can just wear the mask and experience the exotic marine life while floating. There are many places for Snorkeling in Andaman.
3. Game Fishing: If you love fishing then there are some companies in Andaman that offer all the equipment and facilities required for fishing off the coast of Andaman. You can make some of the best catches while fishing here because of its rich marine life. It could turn out to be the perfect leisure or vacation that you have always wanted. Andaman is a paradise for all the fishing enthusiasts.
4. Active Volcano: If you are bold enough then you can go closer to the only active volcano in India, 'Barren Islands". It was dormant for 177 years but it erupted twice in the last two decades. This island can be visited after taking the required permission from the Forest Department.
If you are looking for a Unique Andaman Adventure Tours then you can go online and find the perfect Adventure Tour Packages in Andaman. that are offered by a few travel agencies based in Port Blair, Andaman and Nicobar Islands.
About Author
Emerald Tours & Travels specializes in offering Holiday Packages and Honeymoon Packages which include adventure activities like Yacht services, Scuba Diving, Sport Fishing & Snorkeling, etc. Andaman & Nicobar Islands is the best place if you are planning an outing with your family, & Emerald Tours & Travels is the best travel agency if you want a holiday experience you will never forget.