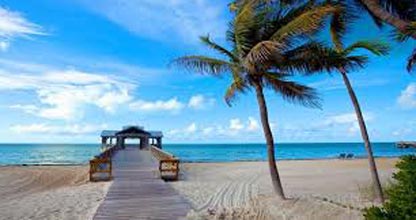 The honeymoon period is one of the best times in any person's life. It not only allows a person to know his spouse in a better manner but also gives a person the opportunity to enjoy a little vacation before starting a new chapter of his or her life. If you are planning a honeymoon within India, you should definitely consider a Honeymoon Package in Andaman as it would give you the following benefits:
There are a lot of beaches where you can spend quality time with your spouse. You can indulge in playing in the water and then can clicking great photographs of the amazing seascapes here. You can also enjoy fantastic seafood that would be healthy along with being delicious, with your spouse. You can also spend some time sunbathing or doing absolutely nothing for an entire day. It would help you to relax your tired muscles that are generally a result of a successfully managed wedding.
If you or your spouse has an adventurous streak, then you could enjoy trekking and climbing amazing mountains like Mount Harriet. Indulging in such activities will add a thrill to your honeymoon and thus would make it more memorable. If you have a knack for enjoying sceneries, then you should definitely like the view from the top of this mountain, as you will be able to see all the islands at once. You can also try snorkelling and scuba diving in the Andaman, as these are quite popular over there.
If you and your spouse wish to spend some time close to the nature, and have an interest in learning about wildlife, then Andaman Islands is a perfect choice. Here, you will not only get the opportunity to spend some quiet time near acres of unspoiled greenery, but you would also be surrounded by rare birds and beautiful butterflies.
The reasons mentioned above are some of the reasons a Honeymoon Package in Andaman would be great for you. On top of that, this would also very cost effective. You would get the great accommodation, food and travel facilities at very economical rates, which would allow you to spend a lot of money in shopping for yourself and your loved ones.
So, what are you waiting for? Start planning your honeymoon at the Andaman Islands today and have the time of your life!