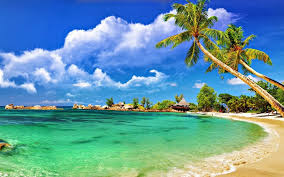 Andaman is a place full of surprises, which need to be explored. Adventure tour Packages in Andaman fulfil the desire for adventure. The place is full of forests, beaches, sea, mountains and more for the craziest adventures!

Adventure Packages Of Andaman!
The tour packages include a variety of adventures like trekking, undersea exploration, diving, parasailing and much more. All one has to do is get ready for the action and enjoy the stay. The surprises waiting at the island are abundant and satisfy the needs of an adventure seeking heart.
The undersea world provides several types of opportunities like:
Snorkelling: It is a wonderful opportunity to see the underwater life with one's own eyes. They don't require much of a skill. Just floating on the surface with the necessary gears gives hours of enjoyment and visual treat of the rarest corals, fish, and other sea creatures. There are various spots for snorkelling, North Bay closer to port Blair being the popular spot for this!
Scuba diving: Scuba diving is definitely for the daring heart; the Havelock and other places for scuba diving provide spectacular opportunity for undersea exploration, excitement, photography, spiritual satisfaction and much more. The coral reefs and other creatures are untouched by human interventions, being in the natural form. The excitement is certain to increase.
Game fishing: Fishing has always seemed to amuse people. It's a great experience with the well-equipped boat, unexplored sea, and a fishing rod. Game fishing should be definitely tried here.
Trekking in the forest: The mangrove forests provide the best venue for trekking and wildlife spotting, exploration. Beautiful creeks are formed, which draws many tourists. The flora, fauna and the sceneries are pleasant to the eyes.

Features Of the Adventure Tour packages:
The adventure is carefully administered under controlled supervision. The guides know the best places for snorkelling, scuba diving, trekking and much more; they know the best time to visit these places at the best seasons.
The cost of the package is worth, which includes travel, stay and food and other add-on features accordingly.
The days planned are well spent for adventure activities. The plans are perfectly executed according to the customer comfort.
The memories created here will be forever etched in mind. The well-organized packages are the best.

The adventure tour packages provide ultimate experience. Andaman is a place full of surprises and natural wonders. It just needs the thumping and daring heart to enjoy the marvels of this place. The tour packages provided satisfy the adventure instincts and keep the adventurers busy with splendid ventures that are admirable.