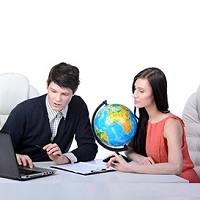 Andaman & Nicobar Islands are among the most sought after tourist destinations around the globe. They comprise of a group of close to 800 small islands located in the southern fringes of Bay of Bengal. These islands are extremely beautiful with a vast coastline, dangling palms and sunny shores compliment azure waters providing shelter to diverse species of aquatic wildlife. It is a paradise for nature lovers, a calm and serene place which attracts tourists all round the year.
Before visiting a tourist place, it is important to plan and organize the trip carefully. The following travel guide will provide you some basic information so that your journey remains free from hiccups.
Where To Go?
There are myriad of tourist attractions in Andaman and Nicobar islands. These include Port Blair city, museums, national parks, active volcanoes, beautiful beaches, wildlife sanctuaries, aquatic museums and historical monuments. Tourist can indulge in the exciting Adventure Sports Activities like snorkeling, scuba diving, sea-walking, trekking, boat riding, etc.
Travel Tips
Do your homework about the places and find out the best season to visit. It is always advisable to choose accommodations according to the budget and the theme of the tour. For example, if it is a honeymoon tour, choose the honeymoon resorts. Always carry an ID proof, a pair of extra clothes and some first aid items for emergency.
Choose Tour Operators
While planning a tour, it is better to avail the services of a reputed Tour & Travel Operator to plan the itineraries of the trip. The tour operator should be a licensed travel agent having good rapport with tourism departments to complete the document formalities. The travel agent should be able to provide comfortable and affordable accommodations according to your requirements.
Do & Don't
The visitors should stay within the permitted areas only. While indulging in water activities, one should follow the rules and always wear life-saving jackets before entering the sea. Tribal forests in Andaman and Nicobar Islands are restricted zones. Do not take photographs and videos inside Tribal Reserves and do no light fire inside the forest. Follow the instructions of the travel guide carefully.
Emerald Tours & Travels is one of the most popular Tour & Travel Operators in Port Blair. The company offers a host of services that include Airline Ticketing Services, Hotel Booking Services, Car & Coach Rental Services, etc. For more information, you can log on to http://www.andamanemeraldtour.com/.