Travel Agents In Andaman Providing A Spectacular Travelling Experience
Posted by Admin on December, 23, 2014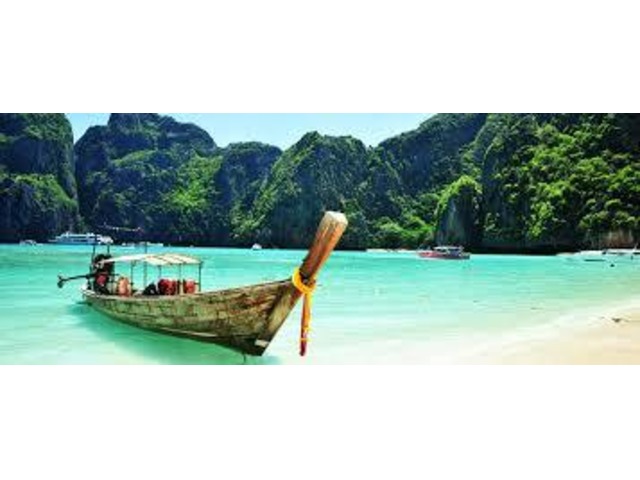 Andaman is a wonderful place for the tourist getaway. The hills,seas, an forests host immense and diverse wildlife attracting tourist from all over the world. Well, reaching the place is one thing and wisely utilizing the time for sightseeing, adventure sports, relaxation, and enjoyment is another.A good travel facility fulfills this need. Travel Agents in Andaman prove to be the best in providing the requisite travel needs.

Various travel packages in Andaman:
Best travel agencies are available across Andaman; they undertake and satisfy all the travel needs, from booking flight to arranging buses or private vehicles for the tourists.Choosing a travel agent in Andaman is an effective way of spending time there.
The Agents organize sightseeing covering all the major spots of Andaman. This is planned well, according to the number of places to be seen, the number of people, the time and the vehicle to be used. Car rentals provided have good varieties of options like luxury cars or economy cars, AC or Non-AC and much more.
Various travel options are available to explore the forest, sea and much more. Trekking, bird watching and elephant safaris tend to be a wonderful experience to the tourists. Tourists can enjoy the underwater wonders through a glass bottomed boat. Cruises are available to give a luxurious travelling experience. Boats and needed equipment are provided for fishing and other water sport.

The advantages of Getting a Travel Agent:

The process of booking a travel is instant. The experience and level of trust of these travel agents are high. These travel agents provide best assistance and services to the customer. Customers are satisfied and overwhelmed by the service provided.
The travel agents are best because they have the knowledge of the place and exactly know how to make the travel in Andaman an effective and a memorable one.
There are various combos of travel packages available in Andaman to explore the islands, the sea, the forest and the city, which may include the cost of sightseeing, accommodation, transportation, food and much more.
The local travel agents have good experience and knowledge of the lifestyle, the favorable environmental conditions for scuba diving, fishing, snorkeling and other adventure activities or trekking, the best time to visit a monument or shopping in the city and much more.
The packages are provided with offers and discounts. These packages seem to be advantageous with reasonable price and loads of benefits.
Choosing the best travel agent seems to be the best option to spend time perfectly in the beautiful island.
This entry was posted on December, 23, 2014 at 13 : 17 pm and is filed under Andaman Tour Operator. You can follow any responses to this entry through the RSS 2.0 feed. You can leave a response from your own site.