What To Explore During Your Beach Island Tour In Andaman?
Posted by Admin on February, 19, 2015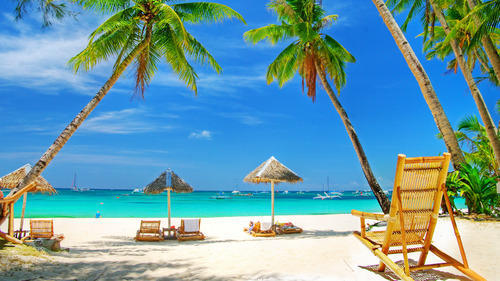 Situated between India and Myanmar in the Bay of Bengal, the Andaman Islands are an archipelago, blessed with exceptional natural beauty. With its emerald waters and white sand beaches, the place is a paradise for taking a recluse from the bustling life. These islands are well-known for their exotic coral reefs and water sports activities. We are presenting a brief travel guide for your Beach Island Tour in Andaman so that you do not miss out on the best of what this archipelago has to offer.

Havelock Island Beaches
The largest in the group of islands, Havelock is the most-flocked place by tourists in Andaman. This island cannot be left out from your itinerary. The two most famous beaches here are:
Radhanagar Beach- Named as Asia's best beach and ranked 7th on the list of world's best beaches by Times magazine in 2007, a visit to this place will take you close to the nature. It is a tranquil place for relaxing and watching the sunset.
Elephanta Beach- Although a large chunk of its shoreline was washed away during the 2004 Tsunami, the coral reef of this beach continues to attract snorkelers.

Red Skin Island Beach
This island is popular amongst tourists for its beautiful corals and fishes that can be explored through a ride in a glass bottom boat. Red Skin Island Beach is a good place for those who wish to learn snorkeling as the water is both shallow and deep at different places.

Butler Bay Beach
Situated in Little Andaman, this beach is an ideal place for camping, surfing, coral viewing, sun basking etc. The north side of Butler Bay Beach provides a brilliant site for surfing. The coconut plantations and a nearby waterfall are some other attractions here.

A Beach Island Tour in Andaman will give you the thrill of water sports and also the balmy feeling at the pristine beaches. It is an experience that will last in your memories forever. Don't delay and plan your tour now for an enticing journey to the Beach Capital of India.
This entry was posted on February, 19, 2015 at 16 : 14 pm and is filed under Beach Island Tours. You can follow any responses to this entry through the RSS 2.0 feed. You can leave a response from your own site.