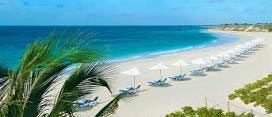 Finally getting hitched? Amidst all the wedding frenzy for the perfect dress and invitation, have you given a thought about plane tickets, passport and flip flops !! Yes, I am talking about honeymoon. Don't fret if you are stuck with India, because a trip to Andaman is surely going to kick your wanderlust in full throttle and give you the best time of your life.
With an unending stretches of sparkling white sand, turquoise blue waters and spectacular sunsets, "Andaman" is trending as the hot favorite Honeymoon Destination in India. People across the world choose to visit The Alluring world of Andaman.
Pristine Andaman with sunny beaches and secluded islands
Romantic long walks at the sunny beaches of Andaman will be a divine experience. Radhanagar Beach in the Andaman is bestowed with the title of Asia's Best Beach by Times Magazine in 2004.
Endless activities to keep you entertained
Ever tried an underwater walk? Visit to the North Bay Island where you can descend into the sea and explore this magical wonderland with your partner by your side; watching millions of colorful fish flit by and vibrant corals shine like jewels .indulge in this one of a kind experience and get used to the surreal feeling of weightlessness .
Visit the historic Cellular Jail for its impressive Light and Sound Show that depicts the history of the jail and its martyrs – a story told by the old banyan tree and the gallows in the jail. An experience you are not likely to forget for the lifetime.
Exotic Resorts
The resorts in Andaman & Nicobar Islands offer Exclusive Honeymoon Packages for a dream honeymoon. Many resorts offer private bungalows giving world class services and the staff knows when to be of help and when to be discreet and leave you to enjoy your partner's presence. Even though you will be almost alone on a beautiful island, you will receive great food, and be able to enjoy the sunsets without a care in the world as staff carry out the tasks that you will want to ignore when on your honeymoon.
How To Reach?
Andaman and Nicobar, a group of 572 islands & isles spread over like a broken pearl chain in Bay of Bengal covering an area of 8249 sq.km. to reach these island irrespective Indians or foreigners, one have to undertake a journey from Chennai/Calcutta.
By Air – Five weekly flights between Calcutta and port Blair and four flights between Chennai and Vishakhapatnam connects the island to the mainland
By Sea – Regular passenger ship services are available from Chennai, Kolkata and Vishakhapatnam and back. There are3-4 sailing every month from Kolkata and Chennai to Port Blair and vice versa. From Vishakhapatnam only one in month. The voyage takes about 50-60 hours and the ship normally berths at Port Blair for about 2-4 days.
Best time to visit
October to May
Ideal honeymoon duration
It may vary from 6-15 days
Andaman Honeymoon Packages
Some of the Best honeymoon Packages are available in semi deluxe, deluxe and luxury ranges. You can book online to save time and get some fabulous deals.
About Author
Author is representing this article on behalf of, Emerald Tours & Travels specializes in offering Holiday Packages and Honeymoon Packages which include adventure activities like Yacht services, Scuba Diving, Sport Fishing & Snorkeling, etc. Andaman & Nicobar Islands is the best place if you are planning an outing with your family, & Emerald Tours & Travels is the best travel agency if you want a holiday experience you will never forget.