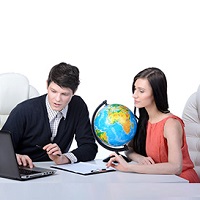 The islands of Andaman and Nicobar are a famous Indian tour destination. The islands of Andaman and Nicobar have been recognized as India's most obscure location for their clear water, fresh air, and water sports, such as scuba diving, kayaking, etc. You can contact a tour operator in Andaman, who can provide you with all the knowledge and guidance required to plan a trip to the destination.

As Andaman is a tropical island, it only witnesses two seasons, i.e. summer and monsoon. You can explore coastal bliss throughout the year, however, if you want warm and friendly weather, you can make your preferred option between April and June. The temperature within these months varies from a low of 24 ° C to a peak of 32 ° C. This is the best time to visit with an average relative humidity of 80 percent because the weather is perfect for diving, sightseeing, or just relaxing. You can book a nice resort to chill by taking help from an Andaman travel agent.

Without experiencing water sports such as jet-skiing, parachuting and surfing, swimming, and snorkeling, a trip to the Andaman can not be completed. In the warm and blue waters of an island in summer, there is nothing so good as having an immersive experience. During the summertime, you will even enjoy the sumptuous cruise. The island is embraced by exuberant greenery and a warm, gentle sea breeze is always blowing.

While booking your holiday, you should always opt for the best tour operator in Andaman. Otherwise, you won't be able to make the most of your trip.

Radhanagar Beach is the best location for a walk along the beach at sunset, Ross and Smith Island Beach, Laxmanpur Beach on Neil Island, Wandoor Beach in Port Blair, Long Island, Clique Island, Little Andaman, and Diglipur Islands. Diglipur Island is the key places of interest during this period.

Besides this, you can also sunbathe on the whiteness of Andaman beaches by the bay or just drink your favorite cocktails in the magnificent shacks. Besides, you can fall in love with a hammock by the sea.

Take a look at exotic marine animals; particularly coral turtles and creeks. Among the wildlife, wild boar, deer, crab-eating macaque, python, and gecko are most commonly observed during this time in Andaman's thick forests.

The islands of Andaman and Nicobar are suitable for family visits, honeymooners, and solo travelers. The adjacent seaside areas are wonderful, which attracts many beach-lovers. In addition, there are also several examples of architectural beauty. History lovers also do have plenty to learn here. Some of the best spots in the islands are Neil Island, Havelock Island, Long Island, Mahatma Gandhi Marine National park, Museum of Anthropology, Indira Point, Car Nicobar, etc. Cellular Jails are among the best locations in Andaman and Nicobar.

If you start your tour from Port Blair, you can find a tour operator in Port Blair to book your entire gateway.

Andaman is pretty safe for visitors. To nature lovers and beach lovers, it's a paradise. It is suggested to visit this beautiful island before it gets destroyed.