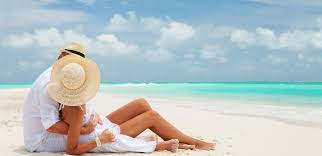 Among the various destinations for honeymoon in India, Andaman is definitely one of the finest choices that you can make. The land will give you an opportunity to explore the unseen and head out on an adventure. The Andaman and Nicobar Islands will present you with an excellent combination of sun, sand and beauty and this will be captured in your memory for a lifetime. Hence, the best thing you can do is to check out the available Honeymoon package in Andaman. the basis of that, you can start planning for a romantic and tranquil honeymoon in the midst of nature.
Availability Of Several Packages
Today, several tour companies are operating in the market. They offer different kinds of packages to couples looking forward to spending different types of vacations. Moreover, the numbers of days in the packages vary along with the rates. You can expect to get all the details from the tour operators. Accordingly, finalizing your decision will become easy for you and you can plan for the best trip of your life. This can indeed be great.
Selecting A Reliable Operator
As mentioned, there are several operators operating in the market. The main idea is to select the right operator that can offer you a dream experience with the best of Honeymoon package in Andaman. , you will be happy to know that Andaman has plenty of things for you to offer. When you obtain packages from the right operator, you can always expect to get the best. You will visit the most fascinating places in the island, and enjoy your stay.
Package Within Your Budget
Even if, you run low of budget, you need not bother about anything. This is because in today's date, there are several budget packages, as well. You can talk to your operator about the different options available, and this in turn will ensure that you get the most appropriate package, as per your budget. This does not mean that you will have to compromise on your trip. You can have a relaxed and amazing honeymoon that you have always desired.
Explore Adventurous Activities
Some of the Honeymoon package in Andaman designed in such a way so that you will get the opportunity to explore different adventurous activities. For instance, the moon walking in the Bay of Bengal will give you a fascinating experience, something that you will never find anywhere. Therefore, do not delay any more. It is time to get started with your planning for the best.