Do Travel Agents Really Help?
Posted by Admin on May, 08, 2020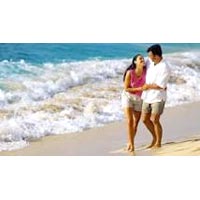 Hiring an expert to do a job for you has become a trend of the modern times. But still some people are reluctant to hire a service provider like a travel agent as they think that they can manage the task by themselves by using online travel sites. But travel agents are definitely experts in the area and thus can offer many benefits that might not be possible through online arrangements. The most vital thing that these agents offer you is assistance in planning a trip to a unique location with ease. For example: If you are planning a holiday in the Andaman Islands, then you will definitely benefit from contacting a good one among Travel Agents in Andaman.
Some of the other things you can expect from an expert Travel Agent are:
The most cost effective deals: Firstly, a travel agent would help you get the most cost effective deal. He would focus on saving your money because the more savings he would get for you, the more satisfied you would be for his services. He would do so by using his contacts in the travel industry, and therefore, you can't have them without his or her assistance.
Valuable suggestions: A competent travel agent would also offer you suggestions on whether you should plan a trip to a specific place or not. He or she would guide you regarding the most favourable season to visit a place or preferred group to go with while visiting a specific destination. This advice would be free and would cost you nothing.
Use of his contacts to make your stay pleasurable: Your travel agent would try to use his influence in the industry as well as his contacts with transport managers, hotel managers and so on, to make your stay a pleasurable one. Taking this step would not only help him to have a more positive feedback from your side, but he will do this because his own reputation would also be at stake.
Thus, hiring a travel agent among several competent ones, working in the travel industry is certainly a good option which must be considered, if you don't want to deal with the stress of planning your entire trip by yourself.
This entry was posted on May, 08, 2020 at 12 : 13 pm and is filed under Andaman Tour Operator. You can follow any responses to this entry through the RSS 2.0 feed. You can leave a response from your own site.