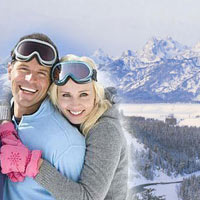 Floating on the Bay Of Bengal, Andaman is a group of 572 small islands. It is an amazing place for nature lovers with picturesque landscapes, tranquil sea shores, mesmerizing beaches, lush greenery and peerless beauty. The islands are an escape to azure sky and enamoring ocean with nature at its best which provides blissful ecstasy to the tourists. Andaman is an attractive tourist spot for families because of its cool sea breezes, pleasant climate and rare varieties of marine flora and fauna. Andaman is also one of the most peaceful places for young couples and newly-weds as anyone can fall in love in such a romance-oozing place. For an Unforgettable Honeymoon Tour in Andaman, there are a few noteworthy points mentioned here.
How To Reach?
You can reach Andaman by sea and air. Fortnightly boat sailings are available from Chennai and Kolkata. Veer Savarkar International Airport at Port Blair is one of the convenient options that have immensely helped in facilitating the national as well as foreign visitors to reach Andaman Islands.
Best Time To Visit
Andaman has a cool and moderate climate throughout the year. Days are warm and nights are pleasant. Best time to visit Andaman is from October to May when the temperatures remain in the enjoyable limits. This time is ideal for sight-seeing and water sports activities.
Adventure Activities
One can indulge in a number of adventure sports activities for a breathtaking and unforgettable experience. Underwater activities like snorkeling, sea-walking and scuba diving give a rare insight into the fascinating world of marine life and beautiful coral reefs. Other activities include trekking, fishing and island camping.
Places To Visit
Elephant Beach and Havelock Island are famous for their elephant caves and amazing coral reefs. Boat trips can be enjoyed at North Bay Island, and Rose Island and Viper Island are known for their old buildings and museums. Other interesting places to visit in Andaman are aquamarine museums, active volcanoes, Cellular Jail, national parks and Jarawa tribe forests.
Andaman provides an enchanting experience to the young couples who choose it as their honeymoon destination. Emerald Tours & Travels offers the best Holiday Packages for Andaman at unbelievable prices. You can contact the company for theme tours such as Honeymoon Tours, Adventure Tours, Heritage & Culture Tours, etc. The company offers Airline Ticketing Services, Hotel Booking Services, Car & Coach Rental Services, etc. To book your tour and to get best deals, please log on to www.andamanemeraldtour.com.