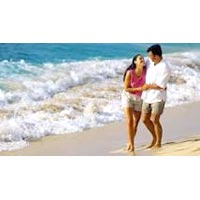 Port Blair is the capital of Andaman & Nicobar Islands. It is a beautiful town and many tourists flock here every year to have memorable vacations. There are many tour operators engaged in providing exhilarating tours to the town. The Tour Packages provided by the tour operators are very meticulous, and one can explore the travel destination in the best way. So, to Explore Port Blair, Buy a Tour Package!
Enjoy Adventurous Activities: Many tourists carry a penchant for adventure and in Port Blair there is no dearth of adventure activities that can be enjoyed such as snorkeling, scuba diving, angling, boating, swimming, paddle boating, banana rides etc. One can include all the thrilling activities in ones tour package. One also does not have to carry the adventure equipment along, a tour operator makes all the arrangements.
See All Popular Landmarks: There are many sightseeing places in Port Blair such as Cellular Jail, Samudrika Marine Museum, Andaman Water Sports Complex, Anthropological Museum, Murugan Temple, Government Saw Mill Chatham, Jogger's Park, Marina Park and Aquarium etc. Tourists can include all the sightseeing activities in their tour package. A tour operator makes proper arrangements for transport, and the tour guide send along also apprises the tourists about facts and details related to various landmarks.
Explore the Food Culture: Port Blair is known for its delectable food too! The restaurants in the town serve the guests with delicious sea food such as red snapper, crab & tiger prawns, grilled fish etc. Tourists can also savor toothsome vegetarian South Indian food while in Port Blair. A tour operator engaged in providing tours to Port Blair has complete knowledge about which eateries in the town serve the most delicious food. If a tour package is procured by a traveler, the traveler can be assured that he/she would be served the best food at the best eateries in the travel destination.
Stay in Plush Accommodation: To accommodate the influx of tourists, several hotels and resorts have been straddling in the town. A tour operator leverages its wide networks and arranges restful accommodations for the tourists at discounted charges. A tourist can also tell the tour operator what kind of accommodation he/she would prefer to stay in before buying the Tour Package For Port Blair.
One can also explore the whole of Andaman by purchasing comprehensive tour packages such as Couple Package for Andaman or Group Package for Andaman. Various tour operators also provide Corporate Package in Andaman at reasonable charges.
About Author:-
Author is representing this article on behalf of, Emerald Tours & Travels, a reliable travel operator in Port Blair, has expertise in organizing memorable Beach Island Tours Andaman. Some special places of interest included in our Beach Island Tours are Andaman, Neil & Havelock Islands. We specializes in offering Holiday Packages and Honeymoon Packages which include adventure activities like Yacht services, Scuba Diving, Sport Fishing & Snorkeling, etc. Andaman & Nicobar Islands is the best place if you are planning an outing with your family, & Emerald Tours & Travels is the best travel agency if you want a holiday experience you will never forget.