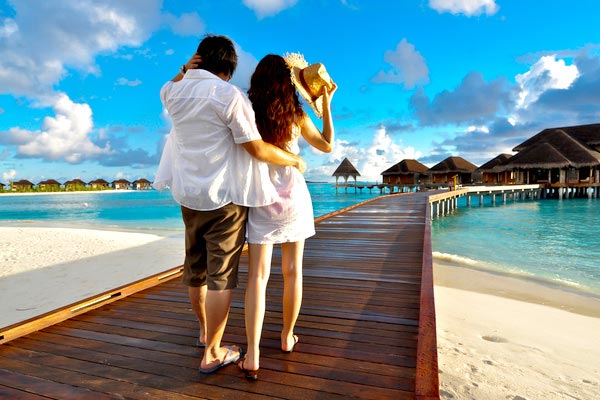 Enjoy a break from your daily schedule amidst sun, sand and surf. Plan for a trip to the Andaman and Nicobar islands with Andaman Holiday Tour Packages and you will go back home refreshed. You are sure to take back unforgettable memories of these picturesque destinations that your family will cherish for years to come.
Andamans – A Brief Description
The Andaman islands are a group of small islands to the south east of the Indian mainland. These constitute an important part of the Indian union territory of Andaman and Nicobar islands. The islands are a favoured holiday destinations of not only Indian but also foreign tourists who come to savour its freshness and picturesque locales. Andaman Holiday Tour Packages are a hot pick amongst honeymooners.
The islands have something for everyone. While beach buffs enjoy the sun and the sea, adventure sports enthusiasts and undersea enthusiasts can enjoy sports like parasailing and snorkelling. Tourists interested in history will not be disappointed as the Andamans have their fair share of churches and historic monuments. Caves, national parks, nature trails abound in this holiday location.
Places to Visit
Port Blair is the capital of the Andaman and Nicobar islands. The most common places to visit while on Andaman Holiday Tour Packages are Havelock Island, Mahatma Gandhi Marine National Park and Elephant beach. A visit to the colonial prison, Cellular Jail in Port Blair, is a must for anyone who wishes to see the Indian struggle for independence jump out of the pages of history books. Other tourist attractions include Mud Volcano, Neil Island, Barren Island and Radhanagar Beach.
Best time to Visit the Islands
Between October and May are the best time to visit the Andaman and Nicobar Islands. Not only are the sea waters clear and beautiful, but also placid. If you plan your Andaman Holiday Tour Package at this time, be sure to visit the annual tourism festival.
How to Reach the Andamans
Okay, so you've booked your Andaman Holiday Tour Packages but you're still unsure as to how to reach there. Port Blaire is connected by air to major Indian cities such as Delhi, Kolkata and Chennai. If you wish to experience a sea voyage, you may want to sail to Port Blair by a passenger ship as the city port is connected to other ports in the Indian subcontinent. These include, Chennai, Kolkata and Visakhapatnam.
Conclusion
A holiday experience in the Andamans is a holiday of a lifetime. Book your Anadaman Holiday Tour Package to relax and unwind.