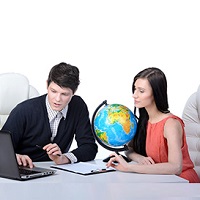 No matter what would be the destination, a holiday can relieve all our daily routine stress and help us to rejuvenate. Whenit's a matter of selecting a holiday destination, it can be anything. Some people love to roam in the valleys of tall, endless mountains whereas some people like to witness the beauty of the deep blue sea.


If you are also an avid lover of the views of the intense endless sea and wish to spend your next holiday on a beach island, Andaman would be a great choice for alleviating your desires. Situated in the south, Andaman is not only famous for its serene shores but also for its rich history, culture, verdant forest, numerous water sports, amazing nature, and many other beautiful aspects.


But while selecting an affordable Andaman budget tour, you need to remember some major aspects to not only save your hard-earned money but also to avoid any obstacles in your much-awaited trip. Let's discuss the aspects precisely.
Plan Advancely
The first aspect of appointing exciting couple tour packages in Andaman is the proper planning. Planning your trip progressively is key to successfully enjoying your vacation. If you schedule and bookyour flights, hotels, and other aspects of yourtrip in advance,it can help you to make good savings and get the advantage of miscellaneous discount offers.
If you are planning a quickvacation, at least spend at least 2 nights in Port Blair and 1 night at Havelock. Also, make a list of the destinations you want to visit. There are so manyfascinating and desirable things to do in Andaman. If you do some good analysis, it can help you find out some reasonable ways to visit Andaman.
Book Your Conveyance First
The next considerable aspect of conducting a perfect trip is to book your conveyances in advance.There are multiple choices of conveyance when it's about a trip to Andaman. You can select air travel, ships and car riding as transportation.
But to avoid any inconvenience regarding your tickets and to get exciting price offers, always select any reputed Andaman your travel agency. If you want to redeem the cost of your trip, try to select more economical modes of transportation for sightseeing in Andaman like buses rather than private cars.
Select Your Accommodation
The next big parameter of planning an Andaman trip is to discuss with your Andaman travel agentthe accommodation you want to have on your trip.While selecting accommodation for your Andaman trip, always choose economical options.
If you want to book your hotel accommodation at a less costly rate, select a hotel that is situated in a less commercialized area. Bookings hotels or guesthouses that have minimum indulgences can help you save your money.
Make A List Of Must-Visits
If you are looking for a trip to Andaman at a cost-effective rate yet successfully, make a list of the must-visit locations.Make sure you have Port Blair, Havelock Island, Baratang Island, Neil Island, and Jolly Buoy Island on your must-visit list.
Plan Adventure Trips
The best way to make your Andaman trip ever-memorable is to plan some adventure sports or activities like fishing, trekking, underwater sports like scuba diving, glass water boat riding, coral safari and birdwatching. For performing all these activities, you need to assign one of the best travel agents in Andaman.
So these are some of the best methods of getting an Andaman trip that can be ever-cherishing. So, what's are you waiting for, follow our article and get an Andaman trip like never before.