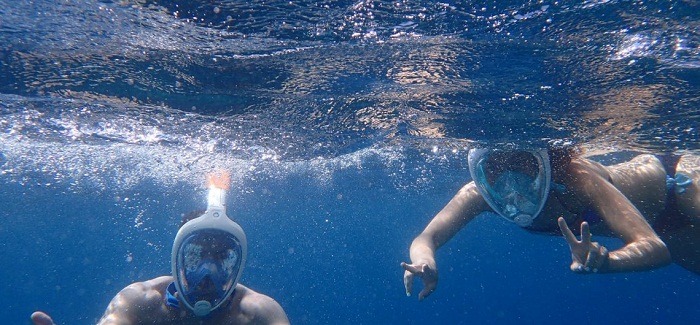 Making a trip to Andaman can be a horrible experience and it will give you only nightmares if you are not a conscious person. Only approaching a few agents is not a fruitful option as you must take care of all a to z activities by your responsibility.
You must book the tickets in advance but make sure that Andaman Travel Agent is authentic and charging the normal fee. You should be conscious about the ongoing activities as many agents are still fake and pretend to be smart to charge some significant amount in advance. You are out of refund many a time after paying the fee.
Hence, you will get meaningful guidance to make your trip to Andaman trouble-free and capture some useful memories there.
About Andaman Tour:
It is a great island where you find immeasurable joy with some exceptional experiences. Apart from a good tour, you will find some personalised experiences here. Andaman Travel Agent is bound to give a seamless experience but make sure that you are approaching the right agent. You can showcase your outgoing personality here to make new friendships, camaraderie to build an impeccable reputation, and trustworthiness among the common people and travel guides.
There are a few tips to follow while you are making your way to Andaman so that you do not get stuck in a trap.
1. Go Beyond The Online:
Everyone sets themselves free by browsing online as if they know everything. But there are minute unseen details that cannot be seen in front. The online portals or websites are not feasible as these are filled with limited information.
2. Read Reviews Online:
Reading some reviews online will inject some practical experiences into your mind. There may be a mix of negative as well as positive reviews where the company must reply in favour of customers. Read all these and apply them to your trip.
3. Check Trade Bodies or Tourism Affiliations:
Check out the agents who are affiliated with renowned tourism companies. You can understand the services and further offerings by these.
4. Check Out Current Prices:
You should not believe in vague prices. Local operators sometimes charge more amount than expected. There can be few models where you can make the trip with half the price charged by them.
• Never trap yourself into false claims otherwise you need to pay more amount in later stage,
• Sometimes they skip major expenses and later claim them. A reasonable discount is expected for this kind of trip.
5. Check The Social Media Influence of The Agent:
Check out the details of the agent on social media. You must track reviews to make your decision whether you should go for it or not.
6. See the Experience of the Agent:
Some agents pretend to be more experienced in their work. But all these can be false. Hence have proof against their claim and then make the decision.
You may also ask for guidance and reference from your friends or colleagues. Safety is the topmost priority and you should not skip it at any cost.