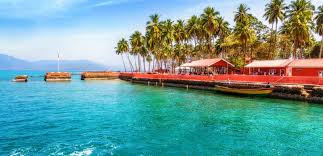 Tour packages are also known as holiday package or vacation package. The word holiday means when a person takes off from their daily routine, it can either be from office, school or from anywhere the person has to do duty. Lately, tour packages are much booked by people who want to visit different countries. Tour packages are operated by tour operators. Tour operators book transport, accommodation, meals and other facilities for that place where the person wants to visit. Tour packages are mostly for foreign countries. Travel packages are sold by travel agents who are employees of Tour Operators. Tour packages mostly combine of a bundle of services. Tour packages comprises of services like:
· Transport to and fro- Airplane tickets or by ship
· Accommodation – hotel stay and meals usually bed and breakfast
· Rental car facilities
· Tickets for attractions
· Sight seeing
All these services when combined together form a tour package offered by travel agent at different prices. Prices of any package depend on the airfare, star category of hotels, rent charges of the car for sightseeing, meals charges, and other charges.
ANDAMAN: ANDAMAN is an Island located near the Bay of Bengal. Andaman consists of several beaches which are world famous because of its natural beauty and green scenery. Andaman is famous for various water sports activities like scuba diving, jet skiing, banana ride, raw boat ride, sea walking underwater world. It accommodates a number of hotels, resorts, and restaurants to please the gracious presence of the visitors. The leisure activities include boat ride or boat safari. The best months for visiting Andaman are between December to May. There are few places which are must visit and worth seeing these are:
· Radhanagar beach – Asia's best beach
· Jolly buy beach
· Rose Island
· Laxmanpur beach
· Elephant beach
· Keel beach
· Samundura beach
· Chidiya tape
· Cellular jail
Andaman Island tops the chart of world's best tourist attraction. Many people from all over the world come to visit the places. Various tour packages are offering different price range of Andaman package. These packages are available for 3 nights and 4 days.
Thus, it can be concluded that the Andaman Islands have emerged as the favourite tourist destination not only for the domestic travelers but also for the overseas visitors.