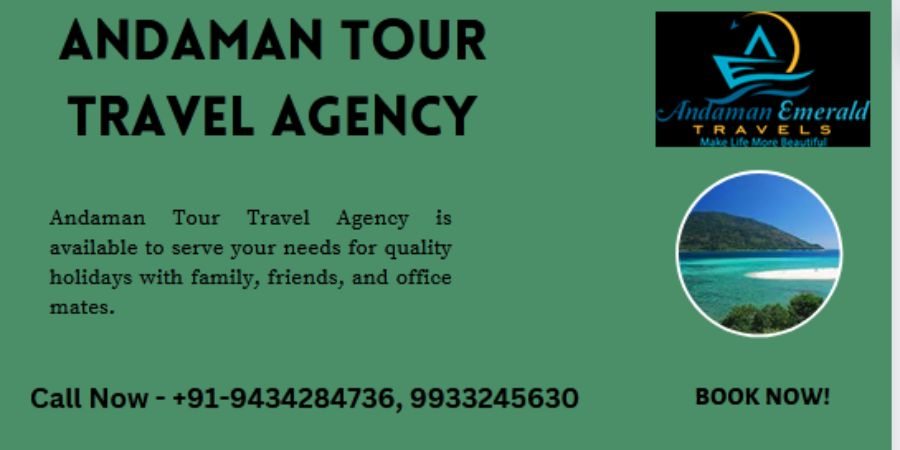 Andaman Tour Travel Agency is available to serve your needs for quality holidays with family, friends, and officemates. Set your budget and choose the best holidays now!

The Andaman Islands are a group of beautiful islands situated in the Bay of Bengal, part of India. They are renowned for their unique beaches, clear waters, lush greenery, and exciting marine life. If you're planning some holidays, you can look ahead with a trip to the Andaman Islands. It's a good idea to consider the support of the travel agency to assist you with the logistics of your trip.

Do some homework from your side.
If you want to make your trip profitable and enjoyable, you can do some research online. It would be better to make use of search engines, special travel forums, and social media to find travel agencies in the Andaman Islands. Moreover, you can check the reviews and collect details related to the offered services.

Check the history.
Before making the payment to the travel agency, you should make sure that they are registered and have all the necessary permits and licences to operate in the Andaman Islands. It plays a significant role in a legal and smooth trip to Andaman Island.

Itinerary Choices
It is essential to search for agencies that offer a variety of itinerary choices that match your budget and interests. A number of the agencies might focus on adventure tours, while others may spotlight luxury trips.

Customization
If you have particular choices and needs, check if the agency can personalise the itinerary to answer the requirements. It could comprise activities, accommodations, and transportation options.

Comparison of the prices
Evaluate the cost and the addition of different agencies to confirm you're getting a fair deal. Be watchful of agencies that offer tremendously low prices, as they might cut corners on excellence.

Ask for recommendations.
If you know someone who has visited the Andaman Islands just now, you should look for real recommendations. The experience at a personal level can be precious when selecting a travel agency.

Check the information about the permits required during the trip.
Make sure that the agency will arrange the required permits for you to visit constrained areas of the Andaman Islands. It can be the Nicobar Islands or specific tribal reserves.

Travel Insurance
It is essential to consider buying travel insurance to protect against an unforeseen event or cancellation of the trip.
Keep in mind that the presence of the travel agencies as well as their services may change in the meantime. It is important to perform some research and confirm the current status of any agency you plan to work with. Additionally, please check for any travel advisories or restrictions related to the Andaman Islands.

It is better to do an online search for the best travel agency. Reading the testimonials plays a significant role. A renowned travel agent can give you the surprise of the best holidays.