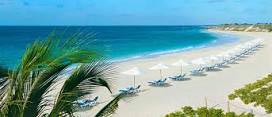 A Union Territory of India, Andaman and Nicobar Islands are among the most scenic islands in the world. The islands are renowned for the spectacular natural beauty which is mostly untouched. These enchanting islands attract tourists from all over the world who come here enjoy the myriad delights this destination has to offer. Offering excellent natural spots to indulge in adventure sports like Scuba Diving, Sport Fishing and Snorkeling, it is a perfect place to enjoy with friends and family. Andaman has a tropical climate and the best time to visit here is between October to May. As far as popular tourist attractions are concerned, these islands have a lot to offer:
Anthropological Museum: Located in Port Blair, Anthropological museum is maintained by the Anthropological Survey of India. The Museum showcases a wide collection of tools used by indigenous tribes of Andaman.
Forest Museum: Situated at Haddo, this museum is run by the Forest Department of Andaman and Nicobar Islands. The museum displays artifacts made out of timber like oak, paduak, gurjan and satin wood. It also includes a mini zoo and a zoological garden.
Samudrika Marine Museum: Run by the Indian navy, this museum is located in Delanipur. The museum generates awareness amongst people regarding the marine life. The museum deals with the history and people of Andaman Islands.
Barren Island: Barren Island Volcano is the only active volcano in South Asia. It is a natural habitat for wild goats which survive by drinking the salt water.
Corbyn's Cove: Ideal for sun basking and sea bathing, this beautiful sandy beach is located near Port Blair. The main attractions of this beach include surfing, scuba diving and boating.
Elephant Beach: A magnificent spot to enjoy, the Elephant Beach is located in Havelock Island. It is an ideal place to enjoy activities like diving and snorkeling.
Limestone Caves: One of the major attractions of Andaman, these caves attract many tourists with their unimaginable beauty. One can reach this place by sea in around 50 mins. Regular boat services are available from Baratang Island.
Cutbert Bay Beach: Located 20 kms from Rangat Bazaar, Cutbert Bay Beach is a nesting ground for turtles. A turtle sanctuary is situated nearby which is visited by many tourists.
Mount Harriet: The highest peak in South Andamans, Mount Harriet attracts a lot of tourists with its mesmerizing natural beauty. The Peak gives a beautiful view of the Ross Island and the Havelock Island.
Talking of adventure sports, Andaman has a lot to offer. Andaman connects you back to nature with its exotic marine life. Here's a list of activities which are completely thrilling and exciting:
Scuba Diving
Snorkeling
Game Fishing
Trekking
Creeks
Kayaking
Emerald Tours & Travels is a Reputed Travel Agency established in Port Blair. It offers the best holiday packages along with adventure sports at reasonable rates. To avail any of the services, log on to http://www.andamanemeraldtour.com/