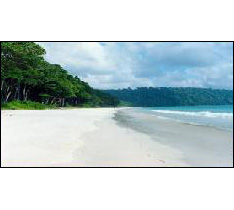 Going on a vacation has the primary intention of being able to relax. The most primary requisition that people have with regard to choosing the location is that it must be absolutely serene and isolated. People choose to stay away from the hustle and bustle of the city because they want somewhere they can relax. That is why the Honeymoon package in Andaman is going to be the most feasible option for couples who are looking for a getaway.

In the vicinity
The first problem that people are faced with when deciding upon a location to visit is that they think they will have to go somewhere extremely far in order to find a desolate spot. For that, it doesn't have to be the case necessarily. A recent trend that is being seen is that the Honeymoon package in Andaman can be the most ideal setting for people. Not only is it going to be calm and relaxing, but it is within the geographical territory of India.
No additional paperwork
The moment people decide to step out of the country, they will have to face hassles such as passport and visa. The standard documentation requires a lot of preparations from beforehand. However, people who are choosing to go for the Honeymoon package have absolutely no problems at all. Since it is within the geographical boundaries of the country, you will not have to provide any explanations or indulge in any unnecessary paperwork. You just have to book your flight tickets and head out.
Cost effective
As far as all the sights are concerned with regard to Andaman, it is extremely cost effective because you will be seeing and taking in a lot. If you had to bargain for something in a foreign country, it would have proven to be quite an expensive endeavour for you. However, since you will be opting for the Honeymoon package, the price will be extremely reasonable and within your budget. Furthermore, there are a number of options, which are going to be available over there, and you are bound to be spoilt for choice.
Before heading out on your vacation, the tour operator will convey to you all the sight-seeing locations and places which may be of interest to you. Once you get there, accommodation and transportation will be taken care of and all that you will have to do is sit back and relax. Everything will be served to you on a silver platter.
About author
Author is representing this article on behalf of, Emerald Tours & Travels, a reliable tour and travel agency offering Holiday Packages and Honeymoon Packages which include adventure activities like Yacht services, Scuba Diving, Sport Fishing & Snorkeling, etc.