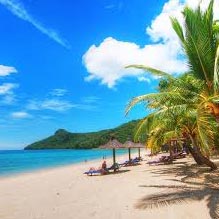 Andaman is one of the beautiful honeymoon destinations for the newly weds. It's a dream land with exciting places to feel and see. The stretches of beaches and other places are romantic for long walks and wonderful experiences. Honeymoon Package in Andaman gives a lifetime experience in this marvellous island.
Specialties of the Honeymoon Package:
The packages are designed for a great time together, which will be cherished forever, and the days and the time chosen varies from 3 days to more than 7 days; the packages can be customized as per couple's requirement.
There are special deals, offers for making the stay even more favorable and exciting. Honeymoon tips are provided to make full use of the golden moments spent together.
The sightseeing is lovely with beautiful museums, beaches, long trails through the forest, etc.
Adventure sports like scuba diving, snorkelling, game fishing, trekking brings out the excitement and increases happiness. The experience is just refreshing and breathtaking.
Other activities like parasailing, exploring the creeks of the mangrove, flora and fauna are exciting and provide wonderful sensual experience.
Spectacular hills, sunset beaches, deepest forests provide a beautiful experience.
Customer service provided is great with chat options, booking facilities, flexible payment options and much more for the comfort of the customers.
Few of the packages include airfares, sumptuous meals, transfer charges, sightseeing and add-on features.
The budget can be customized accordingly as there are various options available. They can be simple to medium or extravagant.
The package provides an organized touring experience with times to see places, and free time for a siesta, jovial evening, relaxing trips of sightseeing, sumptuous dinner and much more.
The Stay in Andaman:
The accommodation and the days spent in Andaman are splendid with wow factors and features. The packages are great and provide a superb experience throughout the stay.
The resorts and hotels are perfectly arranged for the couples for a wonderful stay together. The venues have high-class amenities. The meals are included in the package. The service provided is amazing. Various categories of hotels; from 3 star to 5 star hotels are available.
There are various packages like deluxe packages, premium packages according to the various requirements of the clients.
The hotels face a sea or a valley giving a picturesque view. The views are mesmerizing.
The stay in Andaman is safe and wonderfully planned.
Honeymoon on this beautiful island would definitely be a heavenly experience with lots of adventure, special memories, intimate moments, exciting journey and other adorable options.
About Author
Author is representing this article on behalf of Emerald Tours & Travels, specializes in offering Holiday Packages and Honeymoon Packages which include adventure activities like Yacht services, Scuba Diving, Sport Fishing & Snorkeling, etc. Andaman & Nicobar Islands is the best place if you are planning an outing with your family.