The Tantalizing Beauty Of Andaman Islands
Posted by Admin on January, 23, 2020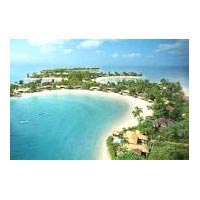 Travelling is the biggest stress buster and a short trip can significantly raise your spirits. When you get fed up of excessive work pressure in your daily life and things become mundane, it is time to pack your bags and set out for a memorable trip that can unwind you. A trip if organised and executed properly can bring an unlimited amount of happiness to your life and will always remain etched in your memories.

You have various options to choose when you plan your visit. If you have a love for beaches, then there can be no better option than Andaman and Nicobar islands. The beautiful beaches of Andaman and Nicobar will leave you completely breathless and you will be completely mesmerised by the presence of scenic rain forests, turquoise water, highly rich flora and fauna etc.

When you opt for an Andaman tourism, then you should definitely indulge yourself in the following activities given below:

1) You can laze on the stunning beaches of Andaman and Nicobar and spend some quality time with your family and friends. The presence of white sand, pristine environment, unspoiled beaches will leave you completely awestruck.

2) If you are visiting Andaman and Nicobar and returned without enjoying the various water activities, your trip will remain incomplete. While you are on the beach, you can always enjoy scuba diving, snorkelling, underwater walking, jet skiing or para sailing. The activities will certainly raise your adrenaline rush. Not to forget, you can also enjoy dolphins at the beaches as well and their fun-filled activities.


3) You should make a visit to Havelock island where you will find immense peace which gets only broken with the arrival and departure of waves. You can also indulge in snorkeling at the Elephant beach on the Havelock island.

4) A visit to the cellular jail can also be included in your itinerary. Popularly known as Kala Paani or black water, the jail was widely used by the British to send political prisoners behind the bar. V.D. Savarkar was the leading freedom fighter who was imprisoned in these jails.

5) You should also visit the limestone caves when you have availed an Andaman tourism package. Famously called as Alfred Caves in Diglipur, these caves display an astonishing resemblance to the caves we often see on the Discovery channel. From Ram Nagar it takes nearly 40 minutes to reach the caves and the distance can be covered through trekking. Those who love to trek will certainly love the route and the caves.

Therefore, we can conclude here that the packages for Andaman Tourism are in great demand and you should definitely explore the place once in your life.
This entry was posted on January, 23, 2020 at 10 : 59 am and is filed under Andaman Tour. You can follow any responses to this entry through the RSS 2.0 feed. You can leave a response from your own site.