Top 5 Reasons To Hire A Tour Operator For Your Vacation In Andaman
Posted by Admin on January, 09, 2020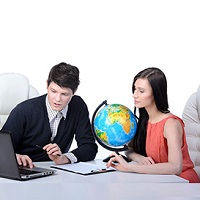 If you are planning an upcoming vacation and you have never been to the location, then the best way to book your trip is through a tour operator. There are many reasons that you are going to want to do this, including that it would be less stressful and it would save you time. Here are a few more of the other reasons that hiring the experts to plan your next trip is going to be the way to go.

Why Hire the Tour Operator Experts?
For those who are looking for a new experience and to see some of the most popular places in the city, then a tour operator in Andaman can help you. There are a few reasons that you should hire the experts to help you plan this trip and they include the following 5 reasons, such as:
1. Saves you time – Not only would you be able to save yourself time if you don't have to plan the trip, but the tour operator in Port Blair would know what to see. They would have packages available that you can book that would have a vast array of activities that you can book in advance.
2. Saves money – If you don't have to think about what you want to see and if you don't worry about transportation every day, then you are going to save yourself money. The experts have all the means at their disposal to make sure that you are getting the best price.
3. Affordable packages – The best tour operator companies would have a wide variety in terms of packages that you would be able to pick and choose from. This means that you can find one that is going to fit your budget and the needs that you want during the trip.
4. Fewer worries – Also, when you book a package from the experts, you are going to end up with fewer concerns since you aren't going to need to worry about transportation or even food or where you are going to stay depending on what one you choose.
5. Popular attractions – When you let the tour operator in Andaman plan the trip and you go with the itinerary that they give you, then you are sure to hit up all of the main attractions. The experts would know just where you need to visit in the area, and they would ensure that you visit them.

You want to make sure that your next vacation is going to be as stress-free as possible and that is why hiring the experts is the way to go.
Make sure that you are engaging one of the best tour operators in Port Blair to ensure that your vacation is going to be the best. This is the ideal way to get your trip planned without you having to put in any extra time, effort or money during the process since the experts can do this for you. You can book the package you want and then arrive without having to think about a single thing in between.
This entry was posted on January, 09, 2020 at 11 : 03 am and is filed under Andaman Tour. You can follow any responses to this entry through the RSS 2.0 feed. You can leave a response from your own site.