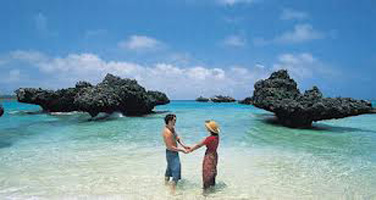 Are you absolutely feeling tired and bored of the tedious everyday work? Why not take a tour to the beautiful islands of Andaman and Nicobar islands. Availing the Andaman holiday tour packages would be the next best thing that you can ever do or hope for.
The travel agents here provide the best and the ultimate holiday experience that one has ever enjoyed. Being skilled, knowledgeable and able tour operators in Port Blair, the agencies provide every tourist with something special. One can choose from the wide range of packages ranging from corporate package to couple package, group package to family package, and even honeymoon package for new couples.
At Andaman and Nicobar islands, the primary objective is to take care that every tourist gets the chance to enjoy and experience the ecstatic beauty of the cluster of islands to their heart's content neglecting their financial budget. Choosing these agencies as the tour guide will not only give the travelers great comfort, but at the end they will find it difficult to leave behind this natural wonder in the field of beauty. By choosing these companies, one will be able to avail the best touring experience and get one amazing adventure that would nearly be unforgettable in the entire lifetime.
Services they offer
Being the most reliable travel agents, these companies provide the assurance that the clients would be provided the maximum possible comfort. Arranging a 5-star accommodation or finding the right budget lodging is not an issue for the company. The teams of the agencies are able to deliver the best of services available. The agencies are responsible for the welfare of the tourists. Apart from the basic services, the agencies also provide special yacht service, scuba diving, spot fishing, snorkeling and many other services on special demand. The services start from the moment the visitor sets foot on the island to the time they leave it. Not only that, the agencies also provide with transportation tickets.
Tourist welfare they provide to all
These agencies specialize in the best tourism service in the Andaman and Nicobar islands. The teams consist of fine and experienced members who master in providing hassle free assistance to all the tourists. The agency provides world class services at reasonable prices. Personalized services have always been the key to their success. The attention to details and swiftness in query-handling have helped the agency to become the best tour agent in the islands.
This entry was posted on December, 26, 2019 at 12 : 39 pm and is filed under Andaman Tour. You can follow any responses to this entry through the RSS 2.0 feed. You can leave a response from your own site.